Signature Courses
Taruna has a strong reputation as a quality adult education provider.  The College has developed four principle areas of adult learning expertise, each with its own faculty. Signature courses are offered by each of these faculties and these provide students contemporary and relevant learning programmes.  Certificates are awarded to students who complete all learning requirements.
Short Courses
Taruna partners are independent adult educators who work out of the Taruna approach to adult learning and the understandings of anthroposophy.  Their work is endorsed by Taruna.
Earth First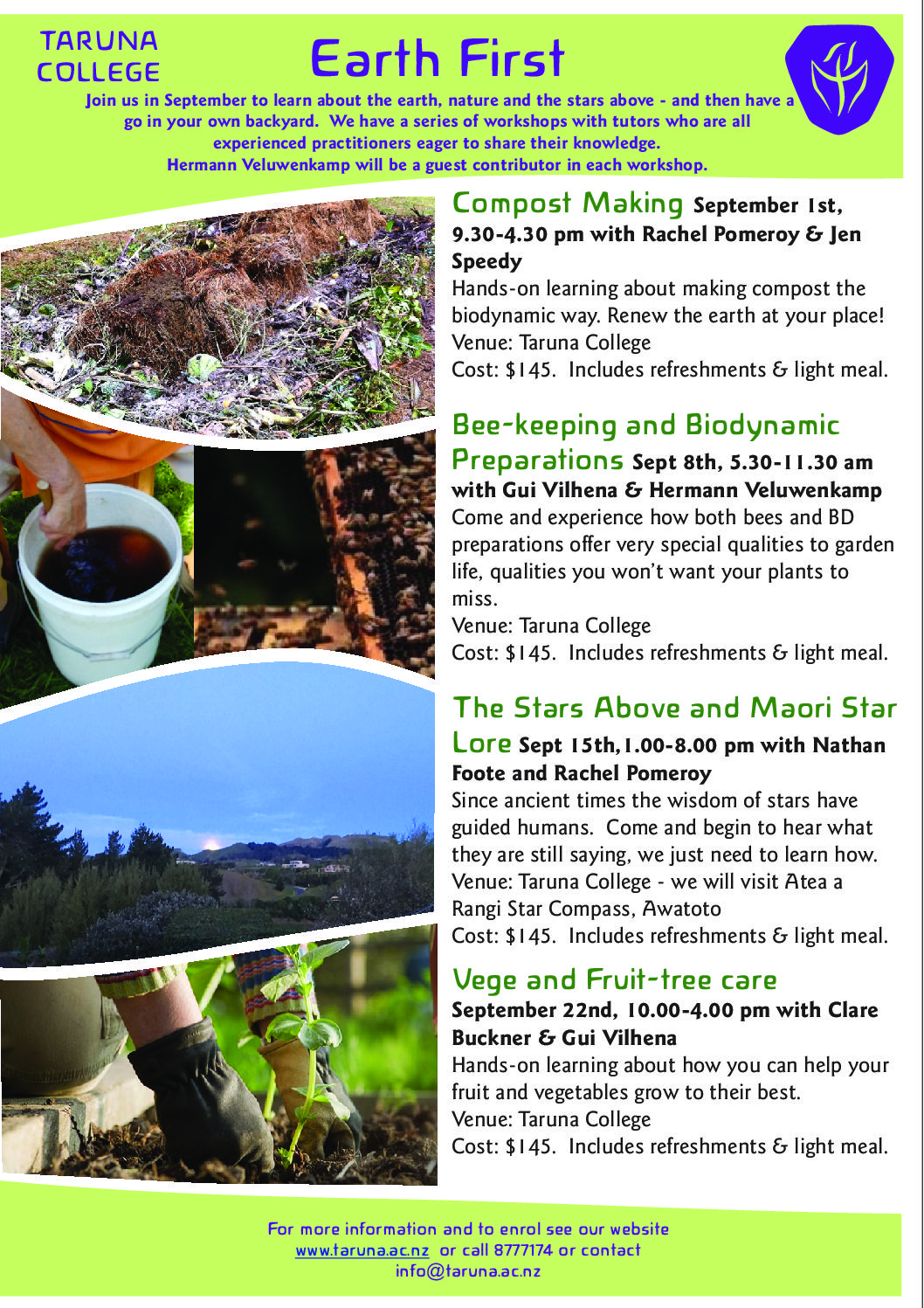 Kick start your spring and learn about the earth, nature and the stars above.
Vege and Fruit-tree Care.
Hands on learning about how you can help your fruit and vegetables grow to their best.  September 22nd with Clare Buckner and Gui Vilhena.
Supportive Therapies for End of Life Care
This workshop is for all nurses and care associates involved in palliative care.
Finding Healing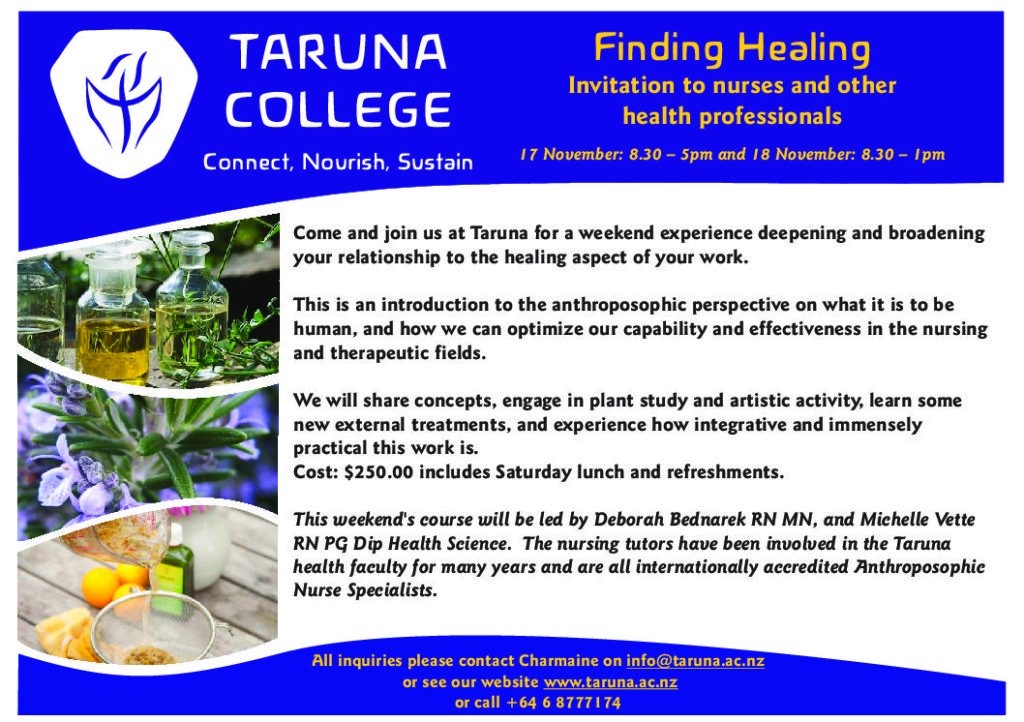 This is an introduction to the anthroposophic perspective on what it is to be human, and how we can optimize our capability and effectiveness in the nursing and therapeutic fields.
We will share concepts, engage in plant study and artistic activity, learn some new external treatments, and experience how integrative and immensely practical this work is.